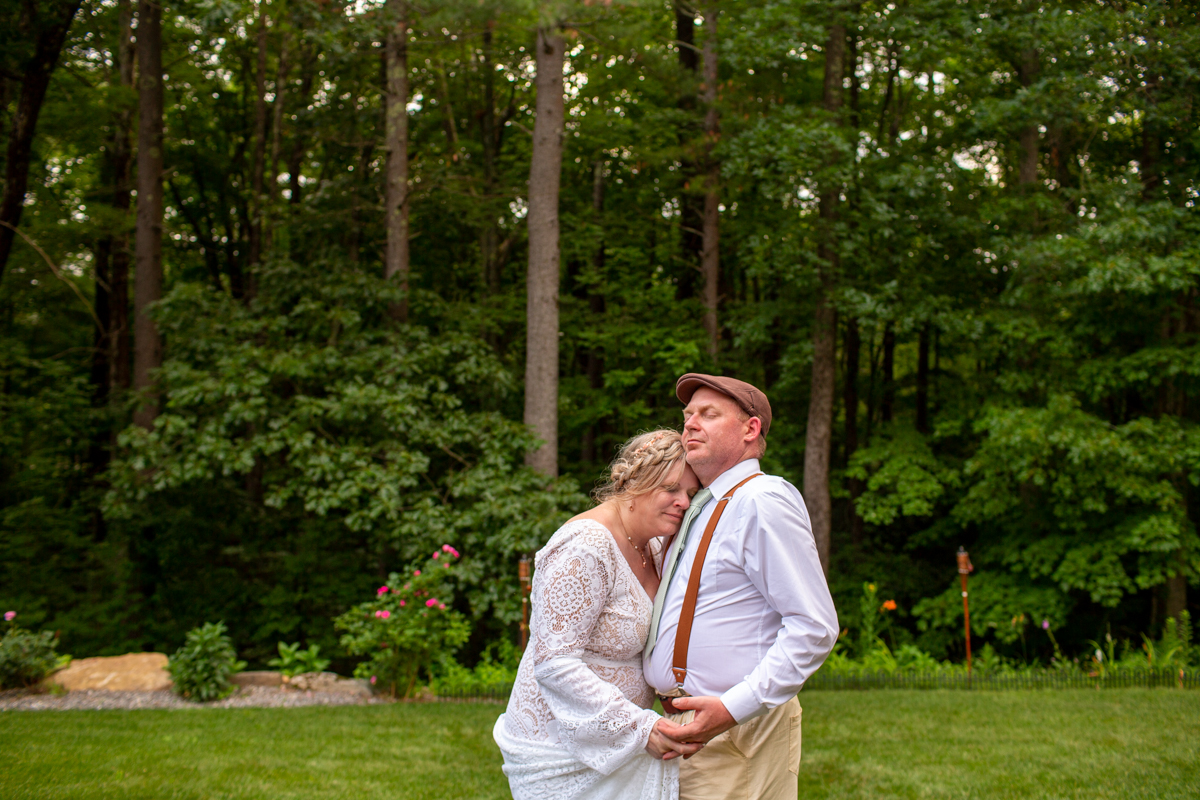 Teri and Bobby had an incredibly unique wedding day!  I will do my absolute best to share about it and the customs that they took part in 🙂  Teri and Bobby had their first ceremony at the Salem Cross Inn, the space is gorgeous with historical buildings and sprawling fields.  Teri's daughter helped her get ready inside of the inn, and her priestess came before the ceremony to anoint her and cleanse her before her marriage.
Teri and Bobby then married outside, and paid homage to all of the elements that brought them together and how they helped each other to unlock their most unique and true versions of themselves.  After this ceremony, they had a small cake reception at Salem Cross Inn with their families.
Bobby and Teri then left this ceremony and went back to their home to have a land ceremony, this is where they dedicate themselves and their new family back to the land.  The ceremony was only attended by a few of Teri's friends who were there to support them.  It was so interesting to learn about a new type of marriage ceremony, and document it for this couple!
First Ceremony: Salem Cross Inn