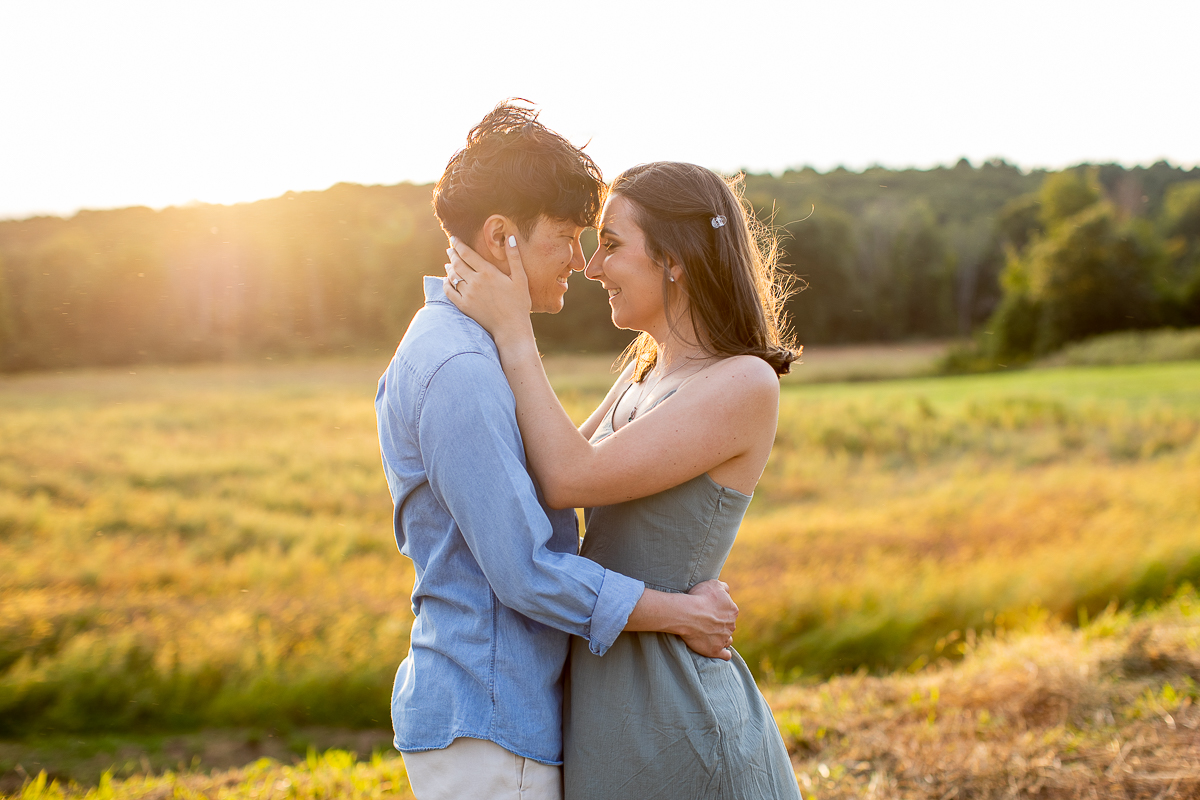 Sarah and Kang met in high school and have a serious love of the outdoors and hiking.  They suggested Callahan State Park and it was the perfect spot!  
After coating ourselves in bug spray we had an awesome session, and the light on top of the earthen dam was to die for!
I suggest couple's pick a location that is not only pretty but meaningful to themselves.  Somewhere they like to go for a walk, a brewery they frequent, their favorite coffee shop.  This helps the photos tell the story of your relationship, and when you look back on them in ten years it will remind of you of a special time in your dating relationship.