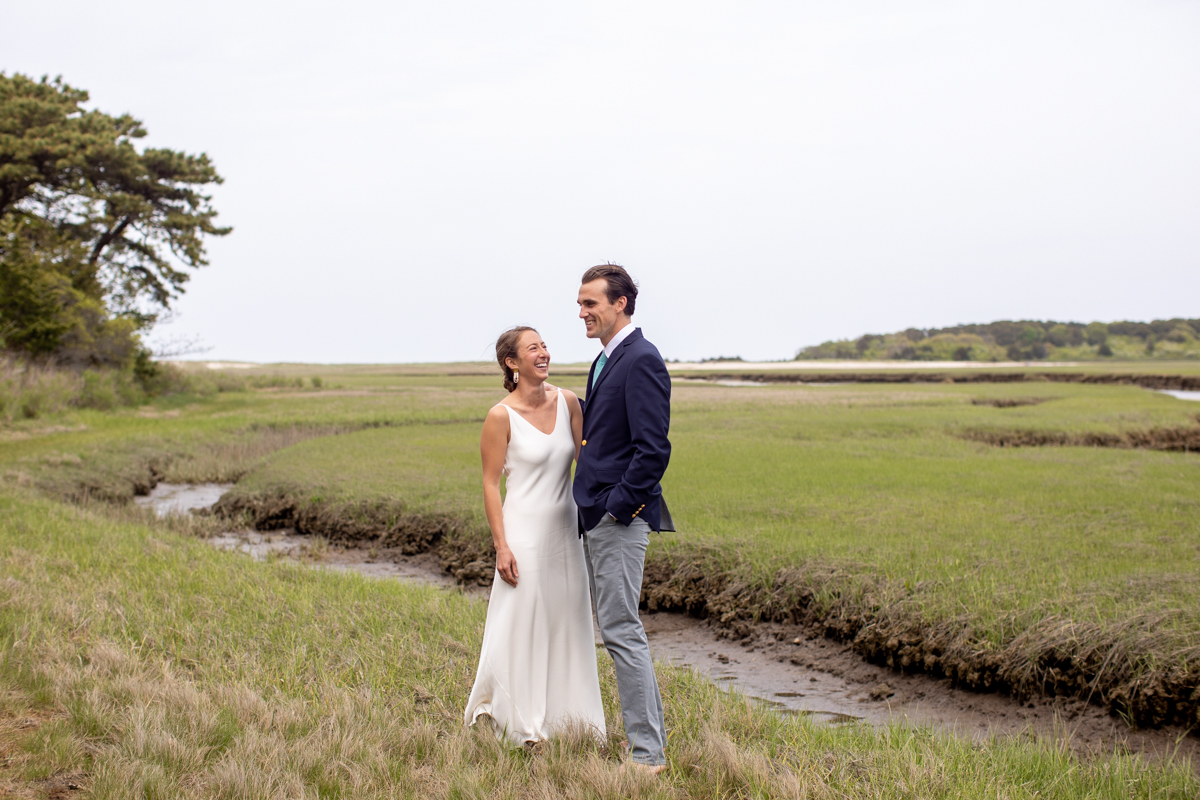 First Look: Crowe's Pasture
Reception: Rental Property
Dress: Still White
Food: Personal Chef
John and Liz love the Cape, they spend lots of time there in the summer, exploring with their dog Finn.  So when thinking of a place to elope, the Cape was an obvious choice for them.  They decided to do their photos at Crowe's Pasture, somewhere I had never been before!  I loved the space, there was lush green grass down by the marsh, and the sprawling low tide beaches and dunes by the water.  It was also full of some neat hiking trails, I will definitely be back with my fam!
They rented a beach house where they had their ceremony with their closest family and friends, it was complete with a super neat barn for drinks and dinner.  The whole day was so laid back and enjoyable.  The couple played cornhole with their guests and got to spend time just enjoying their company outside by the fire.
Their day was such a reminder that an elopement can be whatever you make of it!  You can have guests, a venue, cake, toasts, dancing by the fire…your day is your own!